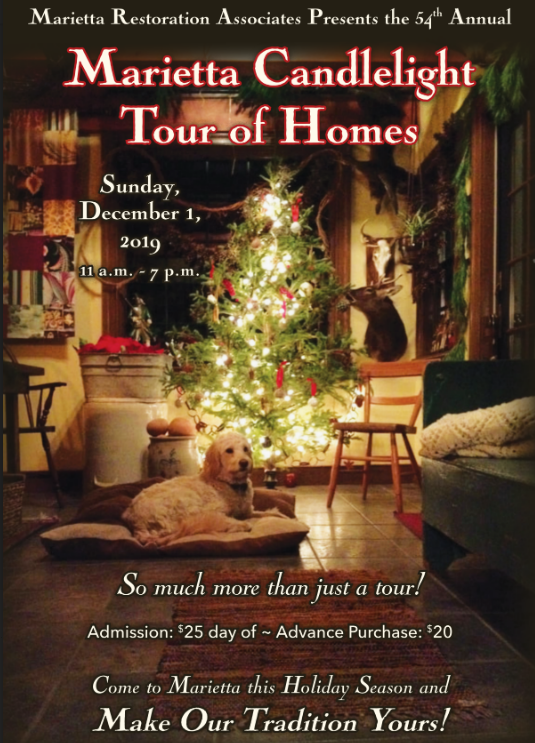 54th Anniversary of the Candlelight Tour of Homes will be held on Sunday December, 1 2019 from 11am to 7pm
Online sales are now over.
Tickets will be available on Tour Day
December 1 st $25.00 each at the following locations:
(Parking and Bus Service at all three locations)
Donegal Intermediate School
1177 River Rd. (on Rt.441)
Old Town Hall Museum
3 West Walnut St.
Marietta
First National Escape Bank
100 West Market Street
Marietta
For ticket information/availability, please call 717-426-4048 or visit www.mariettarestoration.org.