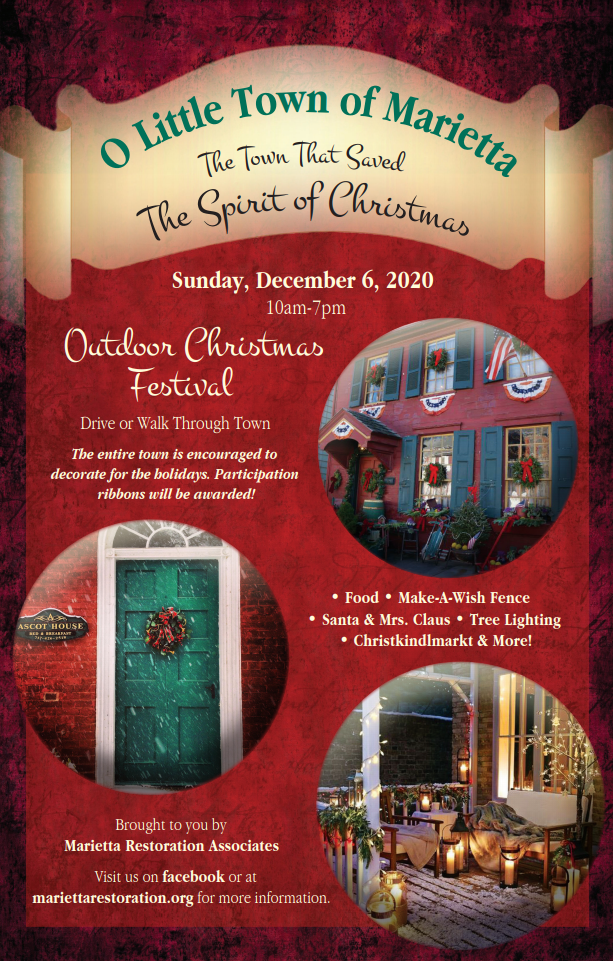 Marietta will be honoring our First Responders and Front-line Workers during the upcoming Christmas season.
Please show your support by decorating the exterior of your home or business prior to
December 6 th .
We are so thankful to those that dare to reach out their hand into the darkness, to pull another hand into the light.
The little town of Marietta is inviting people to walk or drive through the streets on December 6 th , which would have been the 55 th Annual Year of the Candlelight Tour. Since we cannot offer home tours this year, we ask that you decorate, light-up and encourage others to visit our town.
We will light the Tree at the Old Town Hall at 5:00 P.M.
Weather permitting there will be outdoor entertainment throughout the town
11:00-5:00
For information/availability, please call 717-426-4048 or visit www.mariettarestoration.org.