Jun 09 2018 – 10 – 4
Unique landscaping and gardens are featured for your enjoyment.
For more information, call Rachel at 717-684-5249.
Stay tuned for more 2018 details.
below is the event from last year.
The popular Marietta Garden Tour, which benefits The Marietta Community House, will be held on September 10 in order to offer gardeners ideas and gardening insight for the end of summer and fall months.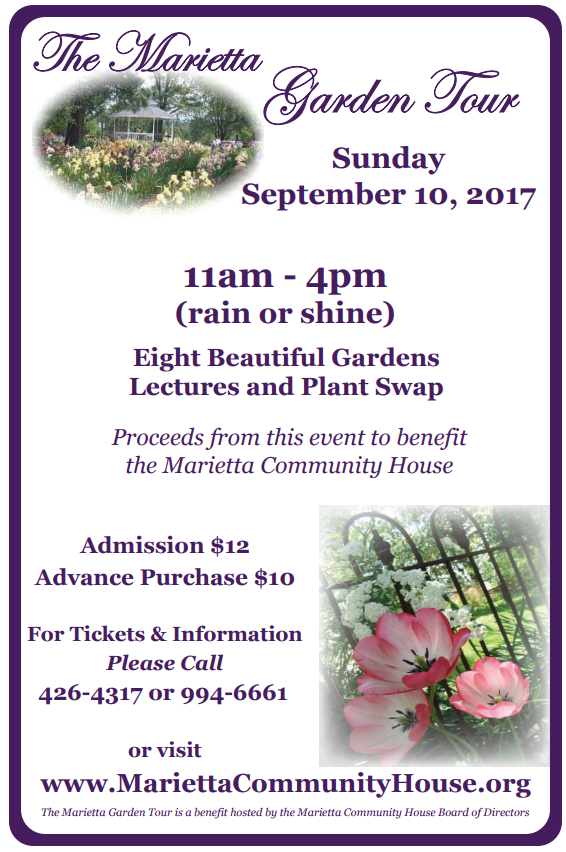 The 2017 Garden Tour will feature eight beautiful gardens around the Borough, ranging from small accent gardens to large multi acre gardens. Fall gardening tips will be featured.
Tickets are $10 in advance and can be purchased at Bron's Deli, Marietta; River Road Produce, Route 441; Floral Designs, Mt. Joy, and the Susquehanna Chamber of Commerce, Columbia. For further information, call Karen Sullivan at (717) 994-6661.